Bead crochet ropes-transformer made in the trendy tones.
Each consists of two parts, connect them with magnetic clasps and you will get a stylish necklace. Middle part can be wear separately as a bracelet.
Item is made of Japanese beads. Magnetic clasp, very firm and durable thanks to its design, easy to put on or take off without any assistance.
Length can be adjusted to match client's sizes, both parts can be altered to make it weared comfortable both as a necklace and as bracelet.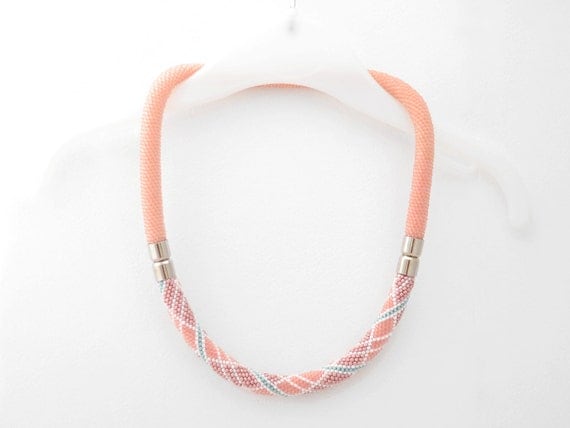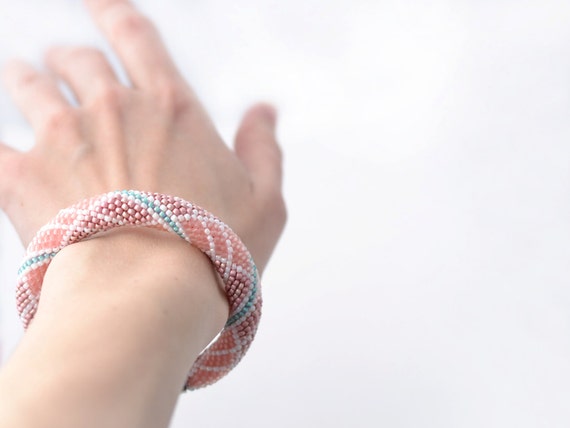 "Milky Kiwi"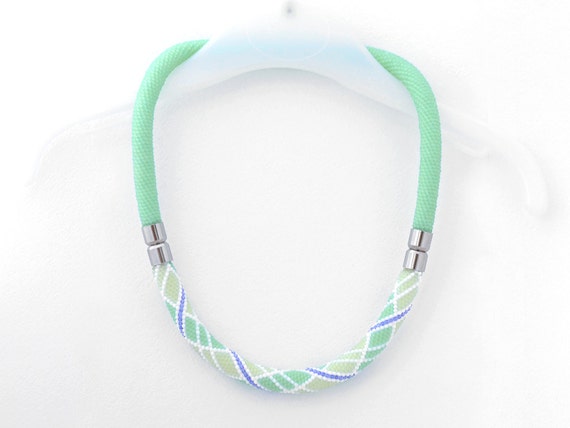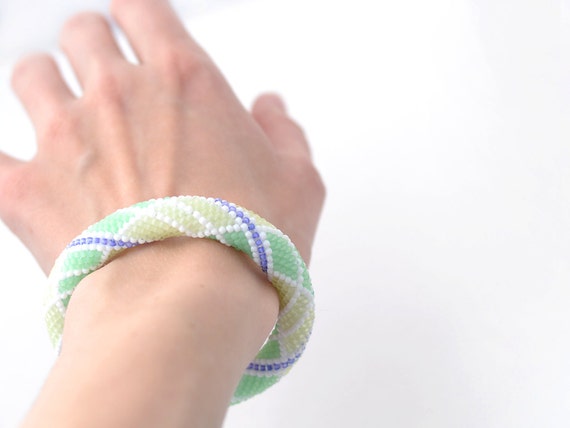 "Serenity"